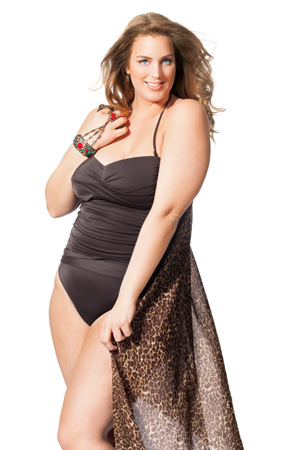 Worried over what to wear on first date? Here are the tips for big and beautiful women. Let me confess. There was a time I was so conscious about my figure that I used to wear sweatpants everywhere. Yes, can you imagine going on a date in sweatpants and a cardigan? Horrible. I know there are plenty of big and beautiful women like me who still can't find the right clothes to wear on first date. This article is for all those women who are looking for tips to dress up well on first dates.

Dress comfortably. Your comfort matters most, so choose a dress that you are comfortable in. If you feel comfortable in jeans, wear that on first date. Team it up with a pretty blouse or a statement neckpiece to increase your appeal. Similarly, if you do not like wearing high heels, ditch them. Wear your favorite ballerina slippers or choose a pair of flat sandals.

Dress according to the occasion. If you know where you will be meeting your date, do a little research and choose your attire accordingly. If it's a coffee date, go for something casual like jeans or your favorite maxi dress. If it's more formal like a dinner, choose skirt with a nice top or something elegant.

Look your best. You need to choose a dress that makes you look best. You can achieve that "wow" look by wearing something that accentuates your figure. Choose a dress depending on your body type. Highlight a body part that is your strength like your face, arms or legs.

Get color wise. Black, blue or gray – we know you love those colors as they help you to look toned down. However, these colors are very monotonous and formal. On your first date, try something more vibrant. What about yellow, orange or blue? Choose a color you love and dazzle in it.

Choose the right accessories. Accessories can make or break your looks. Belts, shoes, necklace or watch- choose them so that they go well with the dress. A necklace in colorful beads can give life to a black dress. Similarly, a belt can make your tee-jeans look chic. Get a touch of style with your accessories and make your date appreciate your choice. By wearing the right accessories you can also turn attention away from specific body parts.

No skin show please. On first date, you should avoid going extreme. Try to avoid showing too much cleavage or too short a dress to avoid creatingany wrong impression. Use minimal makeup, look natural and be yourself. Enjoy yourself rather than focusing on what he thinks about you!
Take time to choose your dress. Try it to make sure you can carry it well on that day. Get all the accessories ready. Finally, donot forget to wear you big and warm smile as you set out on your first date.